One of my least enjoyable expenditures of the past decade… Can you guess?
Parking tickets!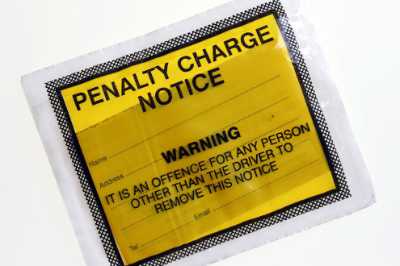 Yes, despite my wardrobe of well-polished halos, the rebel still comes out from time to time and overstays his welcome in some unfortunate bay. This was especially true in London where parking spaces are like gold bullion and you're often forced to chance your luck in the hope that you'll be back in time before the man and his camera arrive to catch you out.
Thankfully the backwater town we now reside in, Burgess Hill, is less likely to force your hand, but I blush to say even here I was once caught out for overstay in a store carpark while I attended an event with my kids.
Instead of paying the small change I figured I'd take advantage of free parking, and it cost me £35 (about $50).
Enough of my confessional.
The choice of soil in which we sow belongs to us.
The best soil to sow into?
Helping someone else achieve their dream.
I spend a prime time each day, prioritised moments, thinking of words I hope will instil fresh courage into someone's heart.
I know I can't reach or help everyone. But I can help someone.
I think about that someone when I sit down to write. I consider them carefully and the needs they might feel today. I think about what they might long to hear, or what words or direction could keep the wheels moving on their creative projects.
I'm growing ever more comfortable with the limitations I once bucked against. At one time the whole world was my parish, and in my mind if I was not cutting it in an audacious way, I was not cutting it at all.
Now I'm happy to recognise that discipleship is far more close-knit than that. Real transformation comes through constant communication with a small number of committed individuals who are motivated to make their message count.
Supernatural flow from one heart to another is the way that God has designed His world to work.
As Jesus emphasised to His followers, doing unto others as you would like to be treated and respected yourself, is the very best way to achieve your own heartfelt desires. Helping other helps you.
Giving to others is the grace card that opens the windows of Heaven over your own life.
I pray that as you approach your next season that the abundant seed you carry will find the hearts it is intended for.
I pray that I can help in some way to encourage many other Christian creatives to recognise their gifts, crystallise them into publications, products and online courses, and monetise them so they can enjoy finical rewards and freedom.
You are the "someone" I think of.
But more than that there is another who thinks on you, and He is fully attentive and deeply acquainted with all that you will face, your fears, your hopes, your childhood dreams, your infinite potential and the pathway to your fulfilment.
"Many, O LORD my God, are the wonders which You have done, And Your thoughts toward us; There is none to compare with You. If I would declare and speak of them, They would be too numerous to count."

Psalm 40:5 NASB
"How precious also are Your thoughts to me, O God! How great is the sum of them!"

Psalm 139:17 NKJV
"For I know the thoughts that I think toward you, says the LORD, thoughts of peace and not of evil, to give you a future and a hope."

Jeremiah 29:11 NKJV
He knows that you are a sower, and He gives seed to the sower so the fruits of their relationship with Him can be multiplied.
You don't have to reach everyone, just someone. Who will your someone be today?